Med & Inner Style Bustle

($125.00, Free Shipping)

Med bustles are used for children / youth, also as a inner layer for our lg & xlg northern bustle.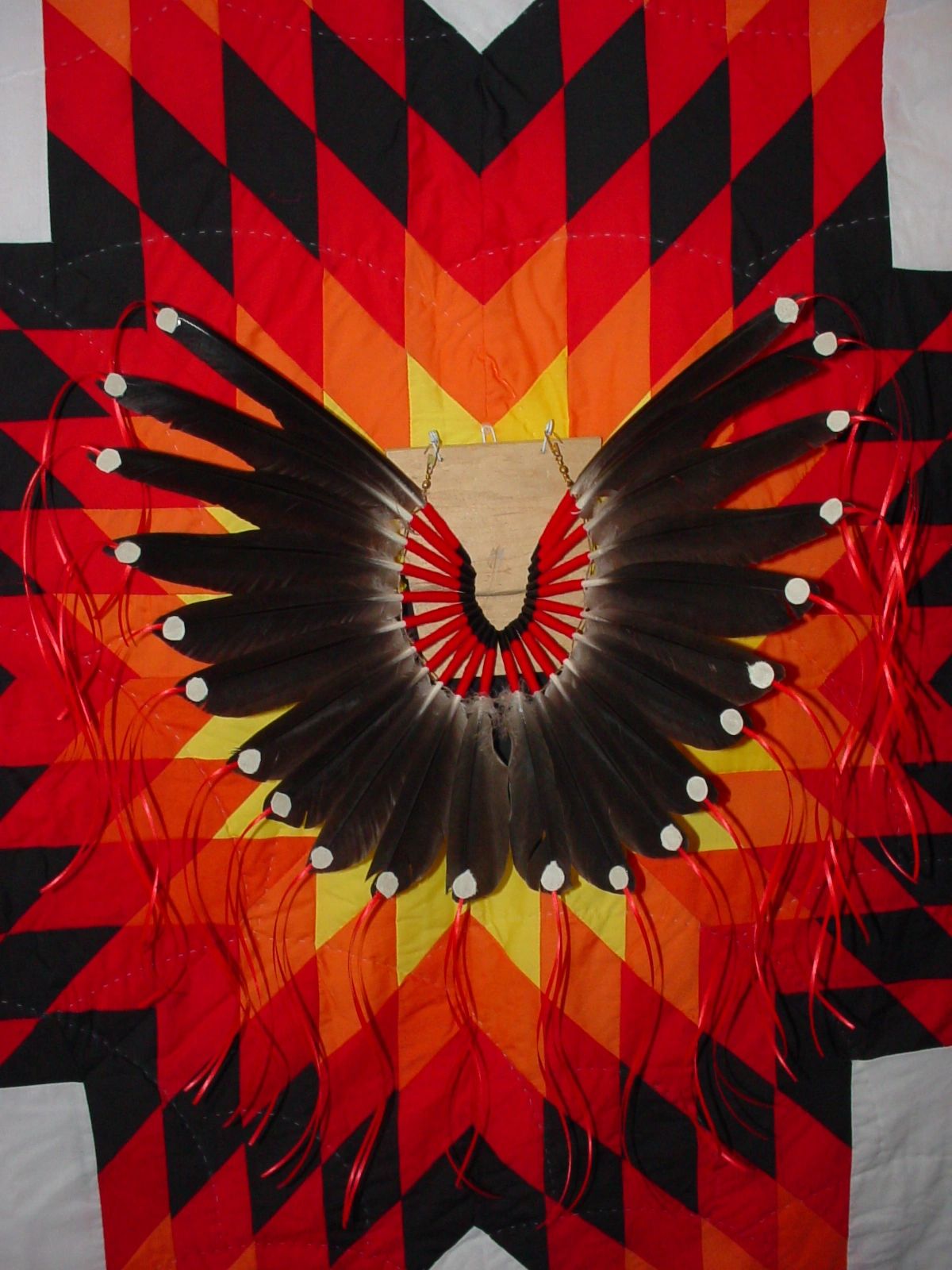 (Med Northern Style, child / youth or inner layer size)

Native American Style Northern Traditional Bustle, Pow-Wow, Regalia
 (1) med style bustle as pictured in photo's. 

Your choice yarn color (2)max, ribbon color (2) max. $10 per additional color.


Med layer is 17" wide x 16" long wrapped in (yarn) and has leather dots w/ 10" (ribbon)
 
(1) Back board (add belt and wear)
 
this is a med child / youth bustle.
** Buyers can also request special yarn and ribbon colors. Best offers welcome. **

(Yarn - red, light blue, neon green, elec blue, yellow, white, orange, black)

(Ribbon - red, white, yellow, black, orange)

(Leather dots - white or gold)


Custom Made
 7-10 days to complete and shipped priority mail.
________________________________________________________

Contemporary Fancy Style Bustles

(Adult set $550.00+, Youth / Child set $450.00+, Free shipping)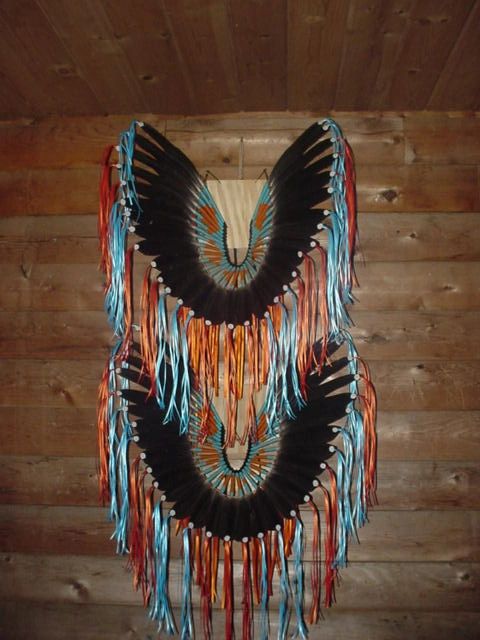 Contemporary Fancy Style Bustles

Custom made to order
(4-8 weeks)

Native American Contemporary Fancy Style Bustle, Pow-Wow, Regalia
(2) contemporary style bustles as pictured in photo's.

Your choice yarn color
Youth - (2) yarn colors max, (2) ribbon colors max.
Adult - (3) yarn colors max, (3) ribbon colors max.
$10 per additional color.

(Lg Contemporary Fancy set)

Adult Contemporary Fancy Set (2) lg bustles 25-27" wide X 23 - 26" long wrapped in (yarn) and has leather dots w/ 10"+ (ribbon).

(2) Back boards (add belt and wear)
-------------------------------------------------------------------------------------------------

Youth Contemporary Fancy Set (2) med bustles 20" wide x 18" long wrapped in (yarn) and has leather dots w/10" (ribbon)

(2) Back boards (add belt and wear)

** Buyers can also request special yarn and ribbon colors. Best Offers welcome**

(Yarn - red, light blue, neon green, elec blue, yellow, white, orange, black)

(Ribbon - red, white, yellow, black, orange)

(Leather dots - white or gold)