Wing Bone Whistle
($55.00, Free shipping)

Native American style wing bone whistle. Made from a domestic goose wing bone. Dried and made into a whistle with leather neck strap. This is our old style version (bone whistle, neck strap wrapped with sinew)

(In stock)
Now taking orders limited supply available.


--------------------------------------------------------------------------------------------------------

Xlg Wing Fan

($75.00, Free shipping)
(check for availability)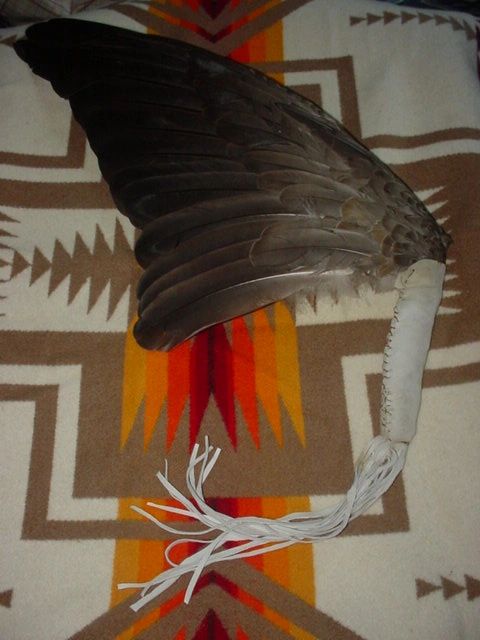 (sample of Xlg wing fans, avg 16-21 " Length X 6- 9" wide)
(+ /- " fringe size varries)

--------------------------------------------------------------------------------------------------------
Wing Fans

($45.00, Free shipping)
(in stock)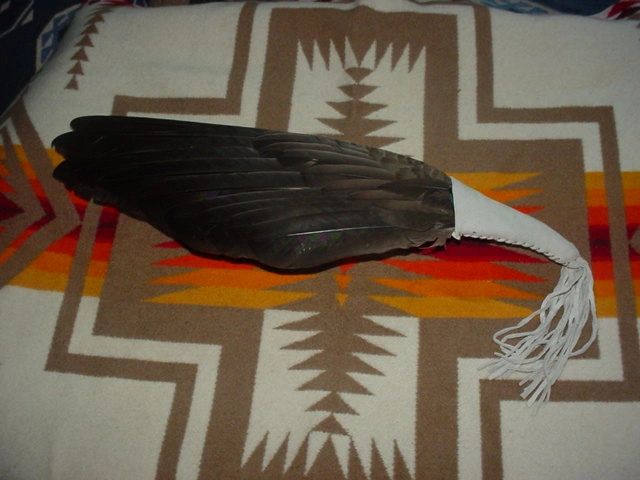 (Sample of our wing fans, wrapped with leather. avg (15 1/2"- 19 1/2" Length X 3 1/4"- 5" wide)